Basics
Home and Search
Site Guide
Brentford Basics
Privacy Policy
Contact
People
Families
Photos of people
Name indexes incl WW1
Memories
Lists, Documents, News
Occupations
Properties
Properties: High Street
Properties: non-High Street
Photos
Maps
1909/10 Valuation Index
Pub Hub
Can You Help?
Seeking...
Mystery photos
Roads Off
A-Z list
Janet's Research
History
Beach's Jam
Nowell Parr
Turner the Artist
Queen Victoria 1840
Brentford Market
80 High Street
Clitherow of Boston House
Four Croxford Brothers
Sources & More
They Said
Books etc.
Web Links
Next
Site Technology
Author
Home and Search
Not Brentford
Brentford Families - Small
Paul Burton writes:
I was delighted to find your web site on Brentford High Street, as it contains a reference to John Plastine and members of the Small family. I think I can throw some light on those you mention (in the notes on the Barleycorn at no. 98), as I'm descended from a branch of the Smalls of Poplar.

I have identified a William Small, b.1793 and married to Jane Small (b.1798), They had 6 children, one of whom, John Small (b.1838) married Ann and had 6 children. My great-grandmother Rosina Jane was one of the six and Joseph J. Small was one of her brothers.
Small family tree
William Small (born 1793) married Jane Small (born 1798); living at The Ham, Brentford in 1841 and 1851
Children included:
Thomas Small (born New Brentford 1833/4); labourer living at home in 1851
John Small (born New Brentford 1838) married Ann Plastine (born 1844 New Brentford, daughter of John Plastine & Rosina Burrows) at Poplar in 1864
children included:

William Thomas Small b. 1869 Poplar; he was living with his grandparents John & Rosina Plastine at 'The Barleycorn' in 1881 and, according to Jayne Todd, descendant of Henry Burrows, younger brother to Rosina, ran the Barleycorn when his grandparents died
Joseph James Small b. 1872 Poplar; was running the Barleycorn at the time of the 1901 census
Rosina Jane Small b. 1875 died 1950 (see photos below); married James Albert Joyce, a Thames lighterman in 1894 and they had 3 daughters, one of whom is Paul Burton's grandmother; James Albert Joyce died before 1918
Ann Small b. 1875: Ann was a twin to Rosina Jane and described in one census as "feeble-minded since a child"; she witnessed her sister Rosina's wedding, signing with a 'X'

Sarah Small (born New Brentford 1839/40) married George Gye** in Brentford Registation District 1859; in 1871 George was a lighterman (born Trowbridge Wiltshire) living in The Ham; children included:

George Gye b. 1859 Brentford
Jane Gye b. 1861 Brentford
Sarah Gye b. 1863 Brentford
** Paul emailed in May 2009: 'entry on the St Lawrence 1914-1919 War Memorial: Gye, William. You indicate his parents are Jeremiah and Amy Gye. I have a Jeremiah Gye in my family tree: he was born in 1841 in Wiltshire, son of James and Jemima Gye. Jeremiah's brother George married Sarah Small (he was living in Brentford by 1859), thus linking him with the Small and Plastine families in Brentford.
Small photos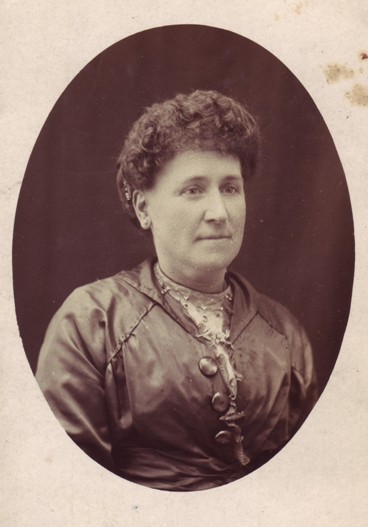 Rosina Jane Joyce nee Small, born 1875. The photo dates from around WW1?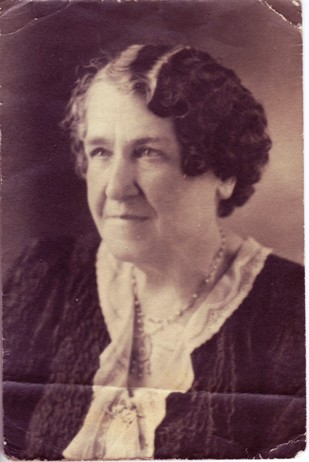 Rosina Jane Joyce (nee Small) in 1945 at the age of 70; Paul says 'I'm pretty sure that my father carried the 1945 picture of Rosina with him when he was stationed in the Middle East during WW 11'
April 2007, updated September 2009