Brentford Redevelopment June 2021
The south side of New Brentford is being redeveloped by Ballymore and areas of Old Brentford too, over coming years. Janet McNamara is keeping a photographic record, these photos were taken during sunny days in June 2021.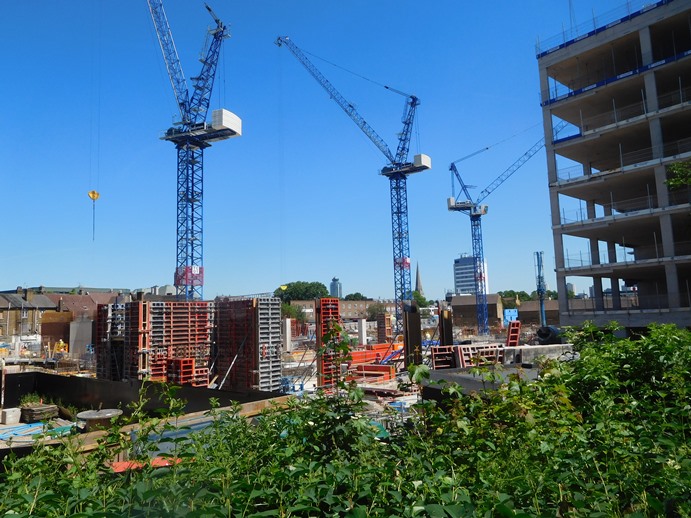 The first view looks north towards the High Street from Augustus Close; the spire of St Paul's is visible. The first of Janet's May photos shows a similar view.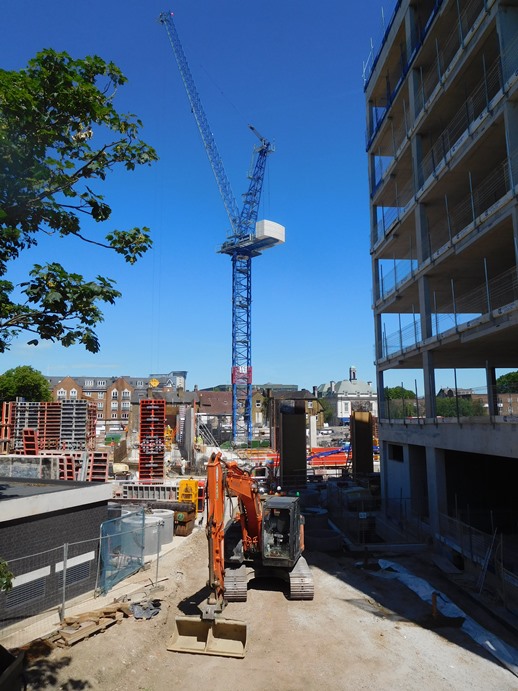 This photo shows the Market Place in the distance, the white building is the old Magistrates' Court.
The third photo was taken from the bridge in Tallow Road, looking south towards the High Street.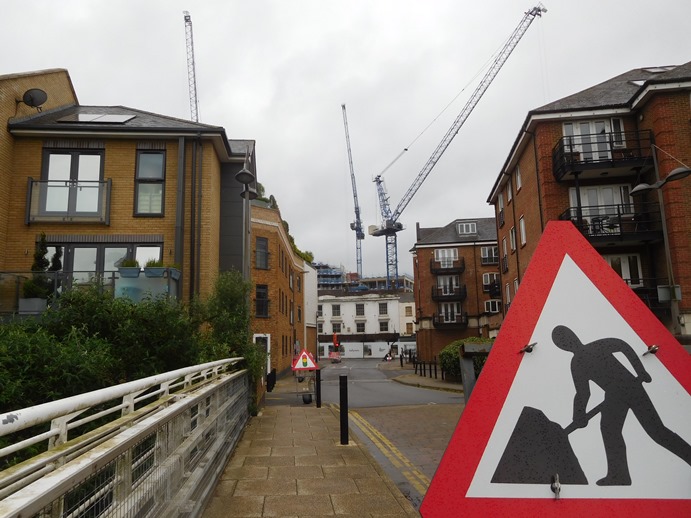 The next view is across the High Street from under the awning at Verdict (the old Magistrates Court). The final view is looking west at the corner of Catherine Wheel Road and shows work starting on the Council's site. Jim Storrar adds: the second photo below shows Block D (Hounslow's block on the corner of Catherine Wheel Road and the High Street). This is the site of an archaeological investigation; so far two wells have been found.
Links
See also Janet's earlier photo of the site; it includes a satellite view that shows the extent of the current phase of development and a plan from Ballymore showing Plots A-L, also a photo from Janet of a similar area to the first photo above but taken in January 2021.
Jim Storrar sent this link to BrentfordTW8.com item:'Roman Hearths and 17th Century Cellars Found at Construction Site'.
Published July 2021; upated September 2021