Lindens, Boston Road, Brentford, 1909
Vin Miles sent this postcard view of

Lindens

.

The card was postmarked Brentford, 1909 and presumably the photo was taken around this date. The house was occupied by John Meyers in 1887/8 and later; his father, a market gardener, also lived at Boston Road at the time of the 1851 census although it is not known if he was in the house shown.

The 1894-6 OS map shows Lindens was next to an area of 20 or so greenhouses; perhaps these were in the Meyers' market garden; the 1894-5 street directory shows a W J Long ran the Boston Road Nursery adjacent to Lindens.

Janet McNamara, Carolyn Hammond and Vin scrutinised old maps to determine the house's location on Boston Road and Vin provided the modern image of the site, the splendid monkey puzzle tree long gone. Janet has also sent some current day photos taken along Boston Road and a copy of an 1894-5 street directory, which shows John Meyers at The Lindens, 73 Boston Road. These are to be added to the site.

The site has more about Boston Road from various contributors.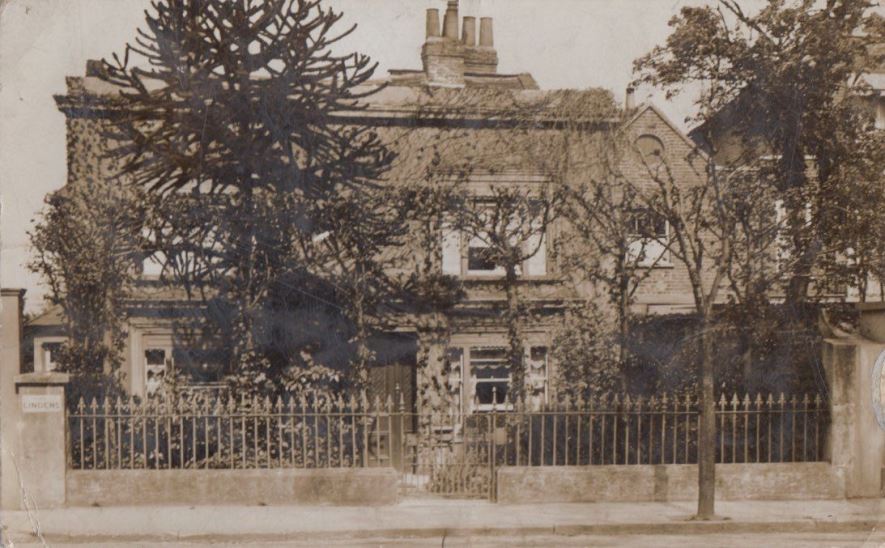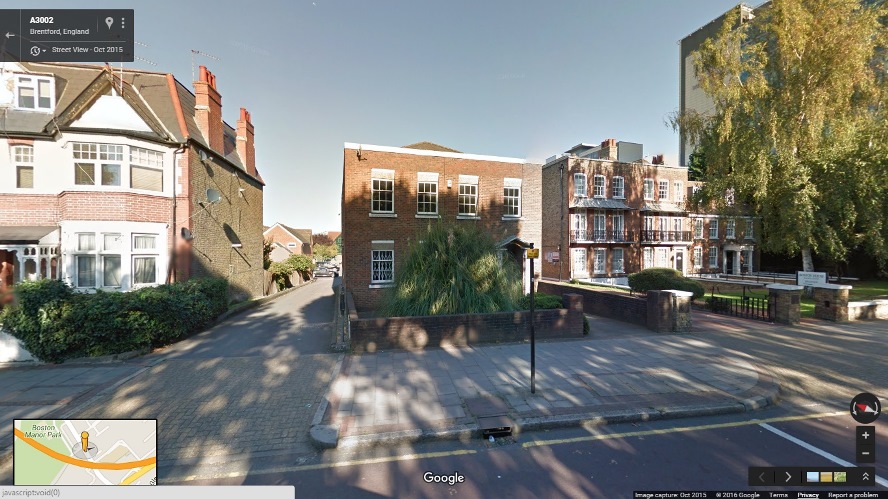 Image from Google StreetView, October 2015; the pavement looks much wider than in the postcard view. Vin adds 'this building is marked on the 1959 OS map as no. 77; perhaps some renumbering took place between 1894 and 1959'.
Published April 2016