St Lawrence with St Paulís School class photos,
Christine Howes sent several 1950s photos in May 2013. The two shown here are class photos, in the first (around 1955) Stephen Howes is 3rd row down and 3rd from left to right. Margaret Howes is holding the cup in the middle.

In March 2016 Sheila Hale (nee Burton) added some names: 'I am holding the cup next to Margaret Howes, I think second left from Margaret is Lynn Wetton.' Shelia also appears in the second photo.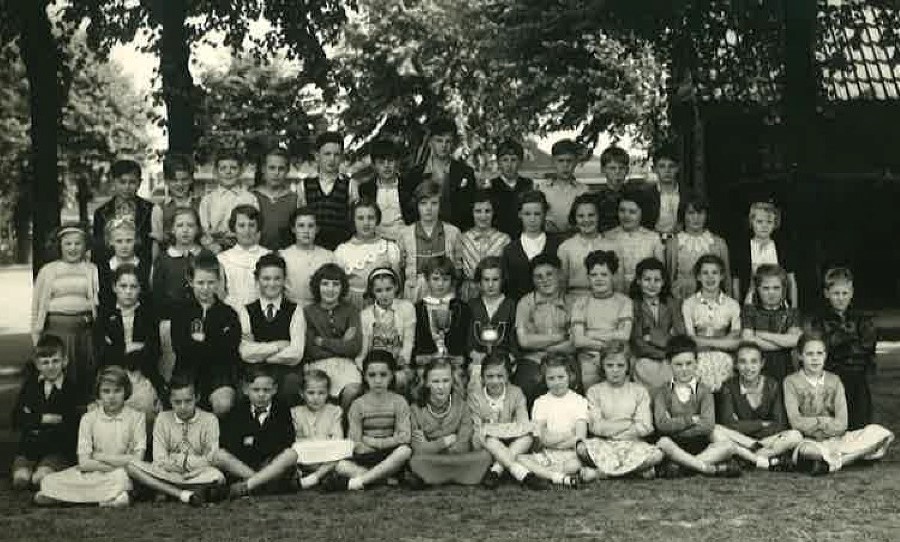 The other photo looks about 2 years earlier and Stephen is back row, 5th child in.
Sheila Burton is second row down and second from right.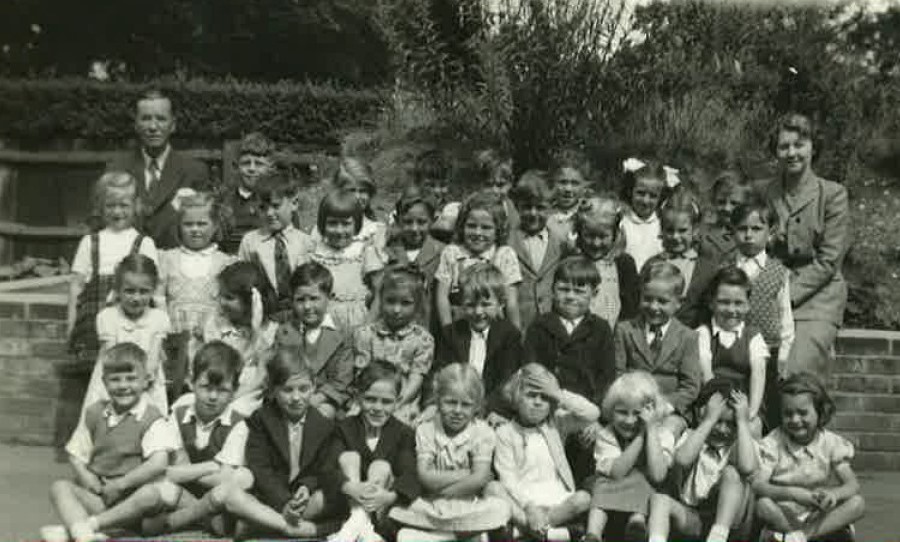 Can you add any names? If so please get in touch.
Published September 2013; updated March 2016