Nativity play, around 1955, St Paul's School Brentford
Sandra Graves provided two photos of the St Paul's School nativity play in 1955 or 1956. This took place in the hall also used for school dinners.

The first photo shows, from left to right:
Alan Ward (king), Raymond Hambridge (Joseph), Neil Hayward (king), Sandra (Mary), Angela Farr of Clifton Road (angel) and Leslie Dormer (king)

Can you fill in any of the missing names? If so please get in touch.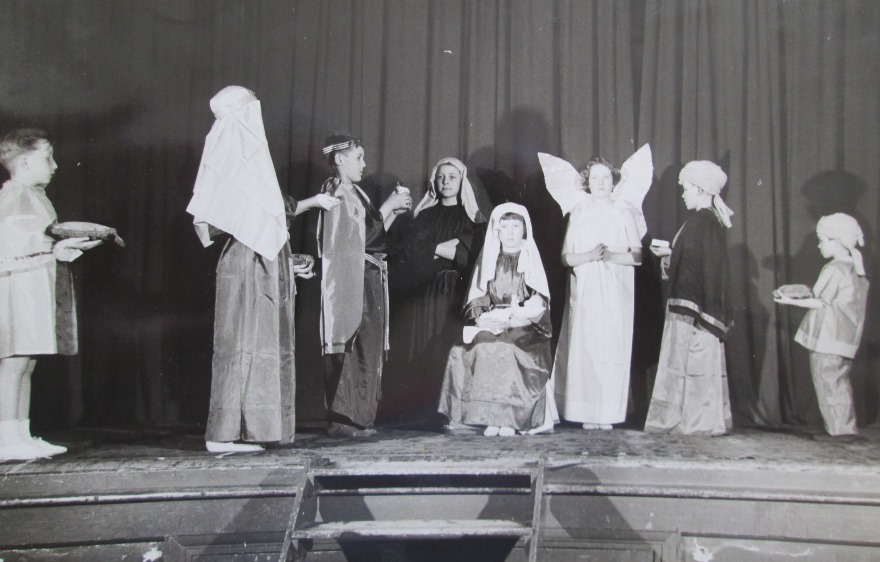 A close up showing a pensive Mary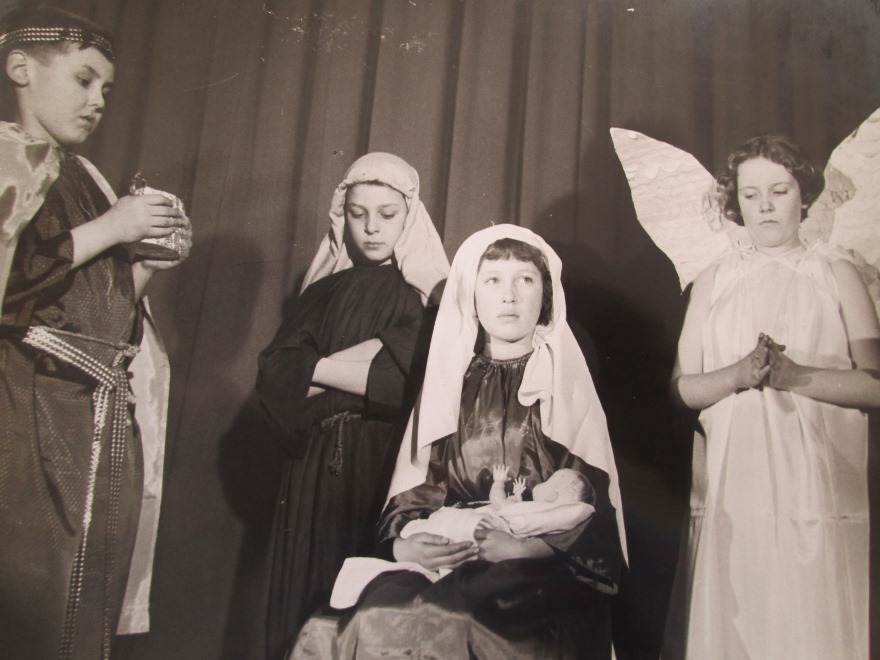 Published December 2015