Basics
Home and Search
Site Guide
Brentford Basics
Privacy Policy
Contact
People
Families
Photos of people
Name indexes incl WW1
Memories
Lists, Documents, News
Occupations
Properties
Properties: High Street
Properties: non-High Street
Photos
Maps
1909/10 Valuation Index
Pub Hub
Can You Help?
Seeking...
Mystery photos
Roads Off
A-Z list
Janet's Research
History
Beach's Jam
Nowell Parr
Turner the Artist
Queen Victoria 1840
Brentford Market
80 High Street
Clitherow of Boston House
Four Croxford Brothers
Sources & More
They Said
Books etc.
Web Links
Next
Site Technology
Author
Home and Search
Not Brentford
3rd Brentford Girl Guides
Diane Elphick (Gardner) sent three photos showing the 3rd Brentford Guides in the 1950s. 'I was in 3rd Brentford Brownies and Guides and the Brentford and Chiswick Rover Ranger group and for a time ran the 5th Chiswick Cub Scout pack that met in one of the arches under Kew Bridge.'

Diane has included some names, shown under each photo: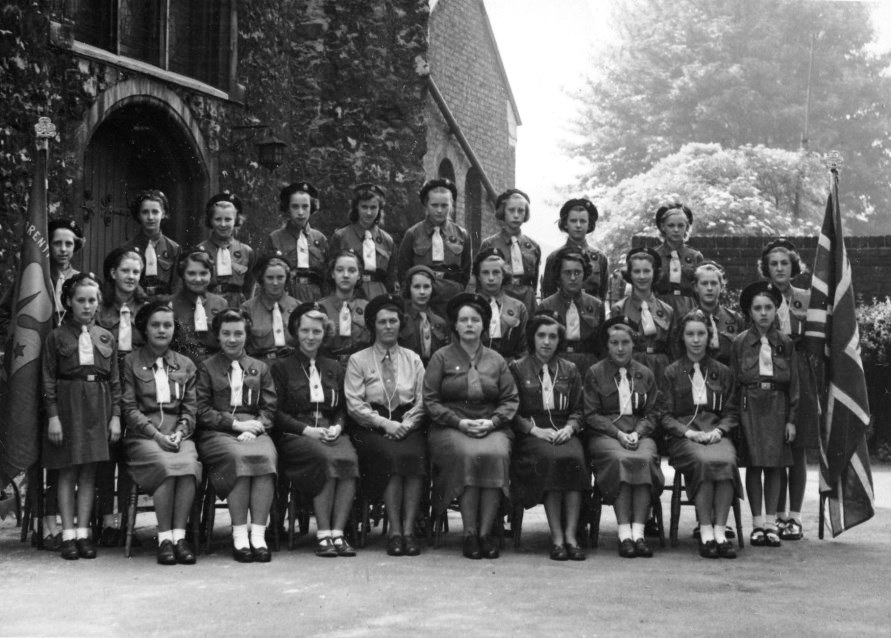 Thanks to Olga Frampton who helped with some of the names.
L-R Back row: ?, ?, ?, ?, Eileen Pluthero, Joyce Dyer, ?, ?,
2nd row: Pat Mancey with flag, Gladys Brown, Diane Gardner, Pam Cowper, ?, Jean Court, Pam Dyer, ?, Pat Richardson, Pauline James, Brenda Stafford with flag
Front row: ?, Olga Frampton, Iris Parkinson, Dorothy Hayden, Mrs Gladys Wells, Peggy Coles, Marion Fox, Audrey Whale, Veronica Waterman, ?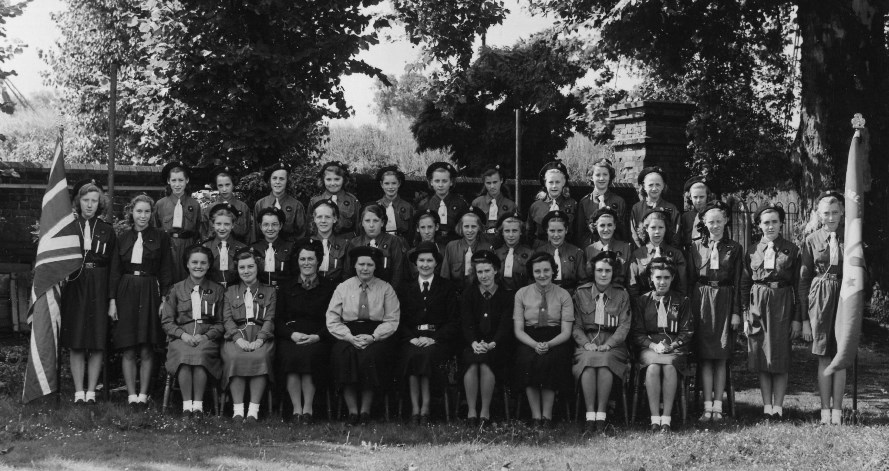 In the photo above from 1951 Mrs Court, District Commissioner, is in the centre front and it was probably taken in St Lawrence's vicarage garden.
L-R Back row: ?, ?, ?, Diane Gardner, ?, ?, ?, Pauline James, Pat Richardson, ?, ?
2nd row: ? with flag, Veronica Waterman, June Wilcox?, ?, ?, ?, ?, Pat Mancey, Pam Dyer, Brenda Stafford, ?, ?, ?, ?
Front row: Olga Frampton, Iris Parkinson, Mrs Gladys Wells, Peggy Coles (captain), Mrs Court, Lieutenant ?, Margaret Peck, Jacqueline Hibbert?, Marion Fox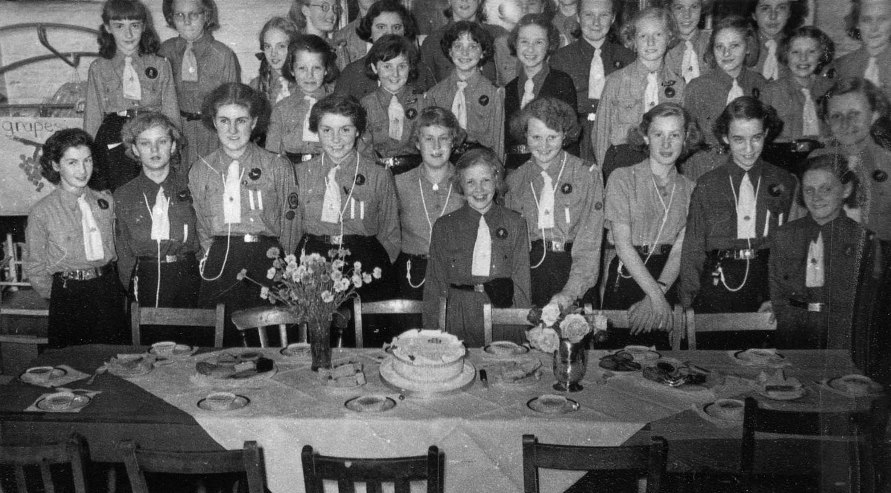 The party is a bit later, about 1953 and may be a Coronation party.
L-R Front row: ?, ?, Brenda Stafford, Diane Gardner, Pauline James, ?, Eileen Pluthero, Joyce Dyer, ?, ?, ?
2nd row: Maureen Butcher end right


The website has a good collection of school photos, some of the girls above may also feature in these.
Please get in touch if you can add any names.
Published December 2016