Alcor

Narrowboat at Brentford Lock and Dock, 1974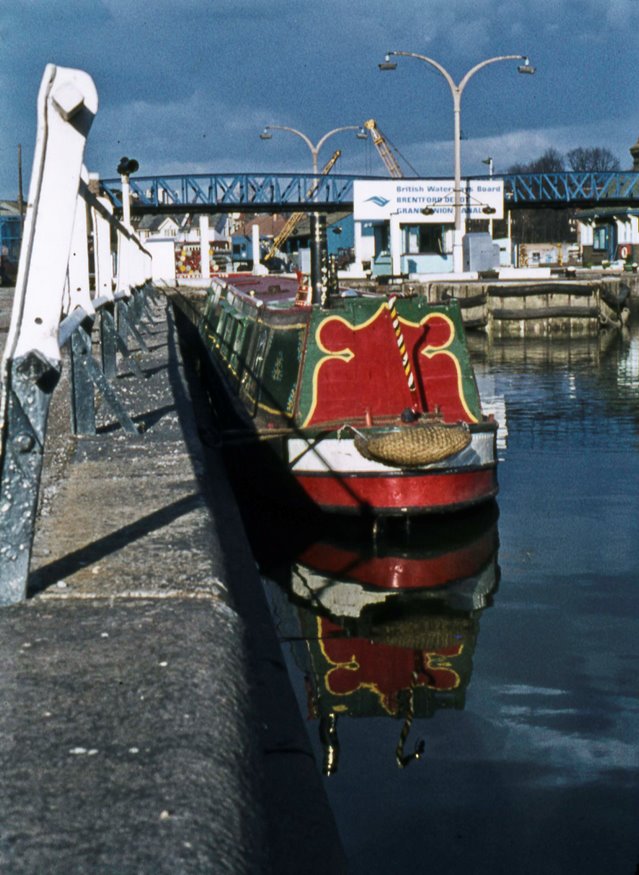 Peter Young

took these photos at Brentford Lock on February 23rd 1974 - a sunny day but with dark clouds.

They show the traditionally-painted narrowboat Alcor at the lock and passing through - the second photo shows a glimpse of the lock keeper as well as the boat owner.

The third photo shows the Alcor at Brentford Dock between a Thames & General Lighterage barge and another barge in the foreground. Also a good view of the crane.

Does anyone remember either of these men?

Hilary Pereira supplied an answer in 2023:
Dr Scott Pereira started living on Alcor in Oxford in 1970, we married in 1972, and in 1974 we were living on board mostly in Rickmansworth, working as junior doctors.



Links
As at 2023, the Historic Narrow Boat Club has pictures and a history of Alcor.
Published December 2016; last updated February 2023