Basics
Home and Search
Site Guide
Brentford Basics
Privacy Policy
Contact
People
Families
Photos of people
Name indexes incl WW1
Memories
Lists, Documents, News
Occupations
Properties
Properties: High Street
Properties: non-High Street
Photos
Maps
1909/10 Valuation Index
Pub Hub
Can You Help?
Seeking...
Mystery photos
Roads Off
A-Z list
Janet's Research
History
Beach's Jam
Nowell Parr
Turner the Artist
Queen Victoria 1840
Brentford Market
80 High Street
Clitherow of Boston House
Four Croxford Brothers
Sources & More
They Said
Books etc.
Web Links
Next
Site Technology
Author
Home and Search
Not Brentford
Bohee's, the printers, 1920s
Margaret provided this photo in April 2013, it is one of over 40 in a journal kept by a young man (his first name may be George) who worked for Bohee's the printers around 1919-1924. Margaret hopes to re-unite the journal with his family and adds that the journal includes wonderful photographs of his cycling trips with two friends over four years.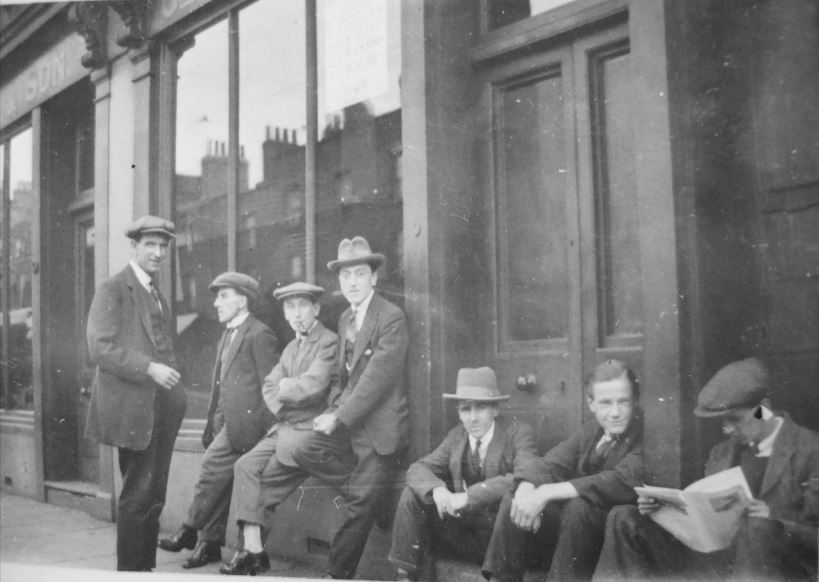 The photo above was taken outside Bohee's, who were at 58 and later 58 & 59 High Street. Perhaps the men worked there and are taking a break? But they are not in their working clothes? The building used by Bohee's was still standing in 2002, painted white.

The photo below shows the young man, 'George?', at work inside Bohee's.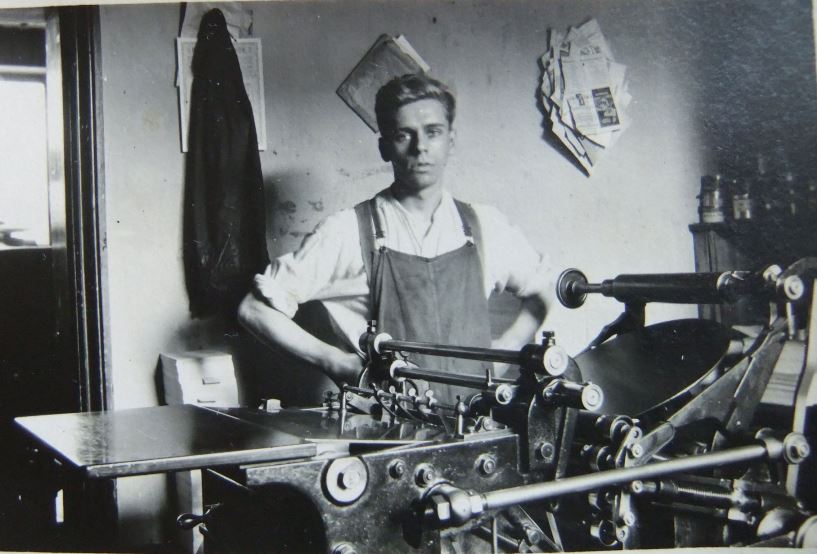 Please get in touch if you recognise any of the men, particularly the young man in the second photo.
Published May 2013