Basics
Home and Search
Site Guide
Brentford Basics
Privacy Policy
Contact
People
Families
Photos of people
Name indexes incl WW1
Memories
Lists, Documents, News
Occupations
Properties
Properties: High Street
Properties: non-High Street
Photos
Maps
1909/10 Valuation Index
Pub Hub
Can You Help?
Seeking...
Mystery photos
Roads Off
A-Z list
Janet's Research
History
Beach's Jam
Nowell Parr
Turner the Artist
Queen Victoria 1840
Brentford Market
80 High Street
Clitherow of Boston House
Four Croxford Brothers
Sources & More
They Said
Books etc.
Web Links
Next
Site Technology
Author
Home and Search
Not Brentford
The Butts, Brentford
Roger Williams sent two postcard images showing Brentford Butts, both featuring the Cottage Hospital building, see two 1975 photos for different views of this area and a little of the history of the building.

The first image is older, the trees planted along the pavement edge are mere saplings. See a wider, tinted view taken at a similar date (early 1900s) also provided by Roger.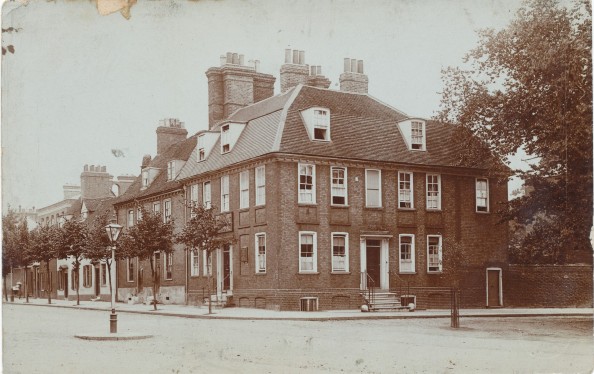 The second image includes a car, dating it to the 1920s or 30s, the skyline to the left shows some rebuilding has taken place in a nearby property.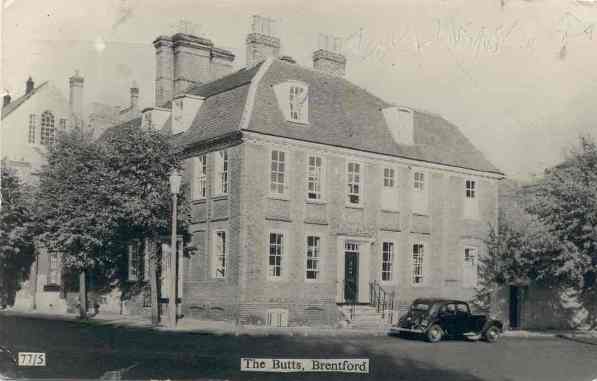 Published December 2012