1945 photo by H. Felton: numbers 216 - 219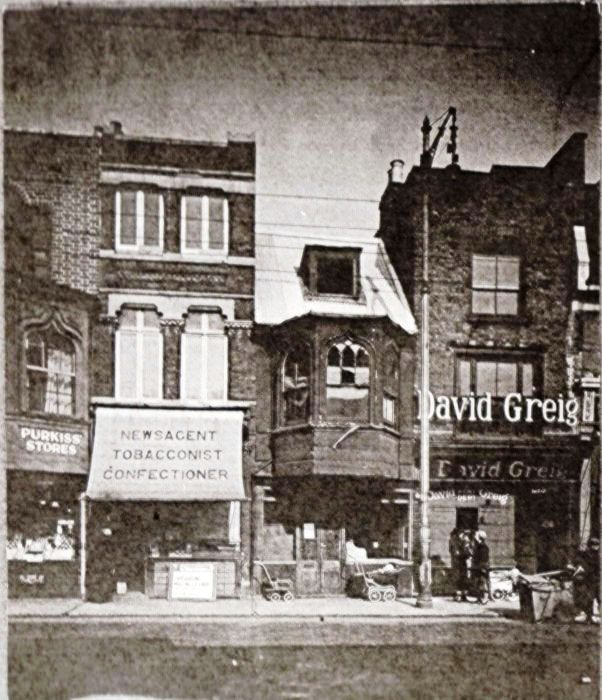 Part of no. 216 is visible on the left: this features in several local history books and was used for a variety of businesses in the 1840 - 1940 period. By 1901 it was a provision shop and in 1913 - 1940 trade directories this was run by Arthur then Richard Purkis, whose surname is visible in the photo.
217 was a newsagents at the time of the photo, possibly Herbert Douglas Stannard, who is recorded at this address in 1940.
No. 218 is remembered as an eel and pie shop; in 1940 it was run by Mrs M Wood. It is not clear what business was here at the time of the photo: there are two prams outside, not clear if they are for sale or belong to shoppers.
Numbers 219 - 221 were David Greig's provision shop.
Reproduced by permission of English Heritage.NMR
More details of the properties in this area and their occupants
Published January 2008