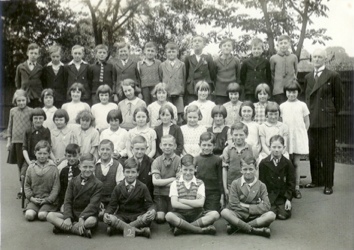 Fourth photo: no mats here, and the children look ready to move up to senior school.

I know that dad did not have the opportunity to take the eleven plus but went straight to secondary modern. He was really clever, but had had an education interrupted by war and constant visits to the shelter, and was very aware of his poor spelling.

Dad, Arthur and their older sister Nellie were evacuated, but only for a couple of weeks - their mum Annie missed them so much that she went and brought them home again.