Basics
Home and Search
Site Guide
Brentford Basics
Privacy Policy
Contact
People
Families
Photos of people
Name indexes incl WW1
Memories
Lists, Documents, News
Occupations
Properties
Properties: High Street
Properties: non-High Street
Photos
Maps
1909/10 Valuation Index
Pub Hub
Can You Help?
Seeking...
Mystery photos
Roads Off
A-Z list
Janet's Research
History
Beach's Jam
Nowell Parr
Turner the Artist
Queen Victoria 1840
Brentford Market
80 High Street
Clitherow of Boston House
Four Croxford Brothers
Sources & More
They Said
Books etc.
Web Links
Next
Site Technology
Author
Home and Search
Not Brentford
Bantam IV Tug at the London Canal Museum
Thanks to Janet McNamara for these photos taken at the London Canal Museum, York Road Bridge, near Kings Cross in August 2011. They show Brentford-built 'Bantam IV'.

The site includes further information about the Jones family business, which designed and built these tugs and other craft; there is also a photo of Bantam IV in Brentford Dock, 1950.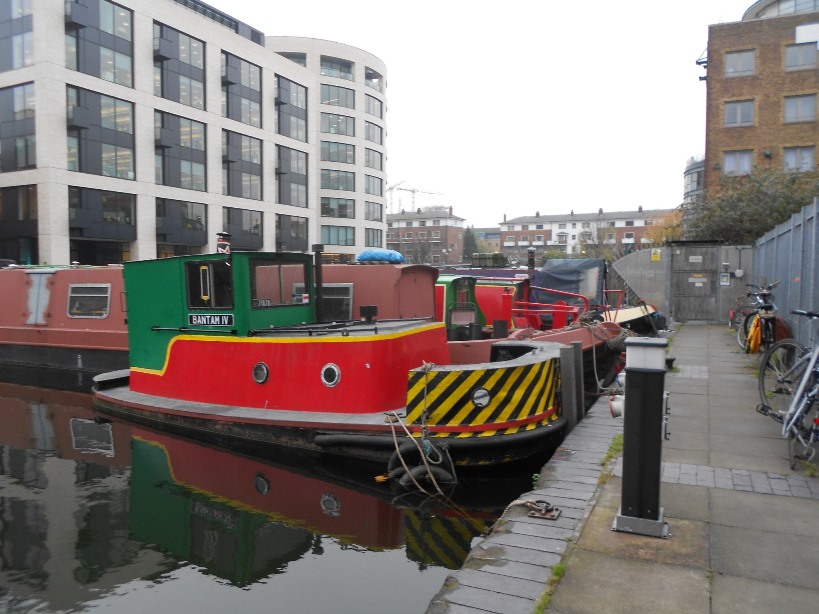 Bantam IV, a pusher tug.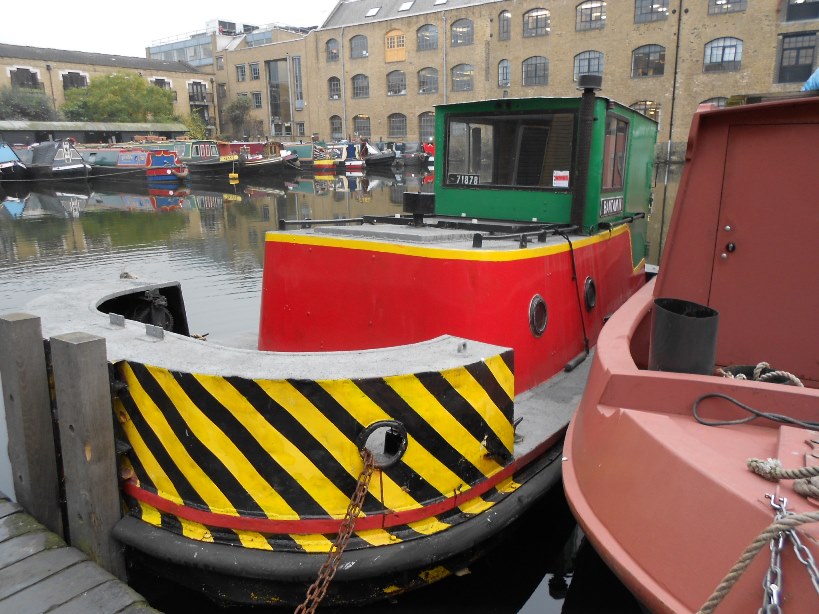 Another view of Bantam IV.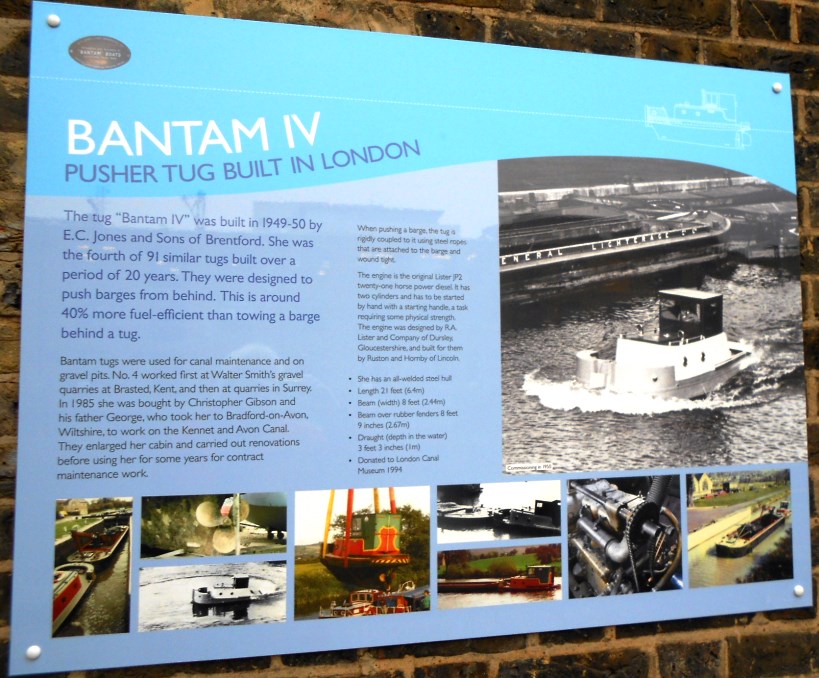 Signboard describing Bantam tugs.
Published June 2013; updated April 2018