2002 photo: numbers 57 - 60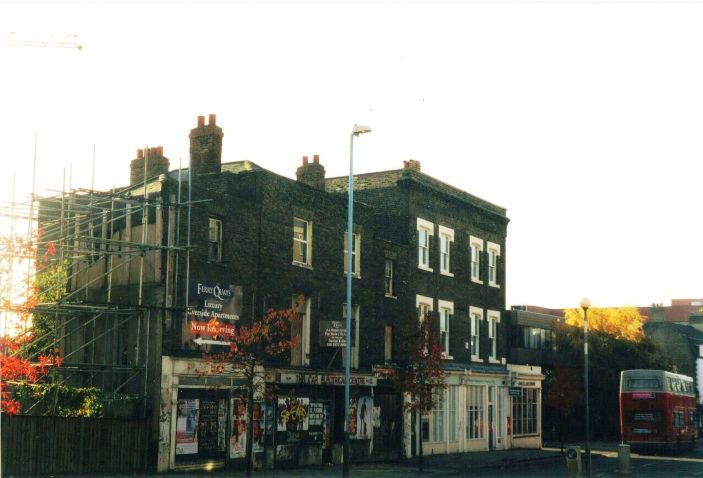 No. 57: The Car Electrical Centre; No. 58-59: Hounslow Homes (Hounslow Housing Offices); No. 60: main building is set back from the High Street, a single storey extension is visible; in 1830 this was the first Police Station in Brentford; a solicitors' office in 2003.
Note the Ferry Quays 'Luxury Riverside Apartments' sign.
Photo provided by Janet McNamara,local heritage guide.
More details of the properties in this area and their occupants