2002 photo: Mrs Trimmer's Sunday School, St George's Church and new flats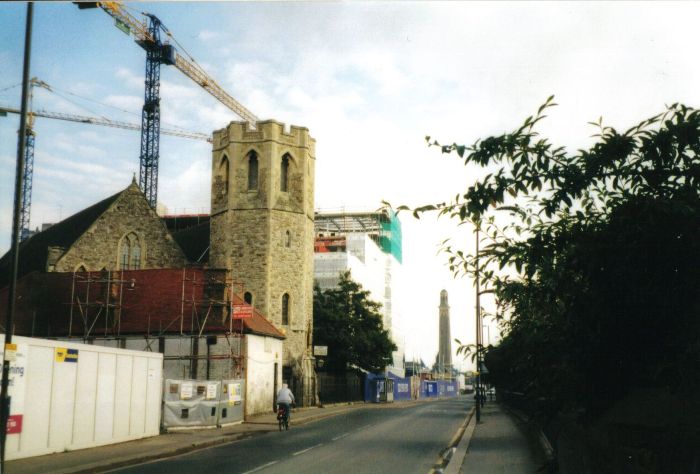 The tower at the Steam Museum (formerly Water Works) is visible in the background.
Mrs Trimmer's Sunday school is the single storey white painted buidding next to the church. The church was used as a Musical Museum until 2002.
Photo provided by Janet McNamara,local heritage guide.